DIGGERS is building a highly secure edge data network with micro data centres, which not only meets the highest technical requirements, but is also environmentally sustainable. DIGGERS is responsible for the development, production and operation of the data centres and sells a green and fully integrated cloud system.

Ubiq is shaping the future of urban mobility by enabling mobility services to become profitable. As an expert in turning raw urban data into actionable insights and valuable services, the company enables better mobility decisions. The company's artificial intelligence-services include demand prediction, demand fulfilment, predictive charging, policy compliance and dynamic pricing which ensures fleet rebalancing, charging and policy compliance and many more.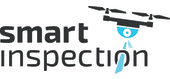 Solution & Drone Full Service Provider. Smart Inspection offers inspection services for wind parks, photovoltaic systems, district heating networks, industrial plants, production halls, power plants, and buildings. It offers a full-service package with drone flight and a detailed evaluation of the recorded data including an inspection report.